Long term conditions
As our population gets older, more people are living with chronic disease or long term conditions as they are called in the NHS. In fact, research from Scotland demonstrates that people over 65 are more likely to have more than one long term condition than only one.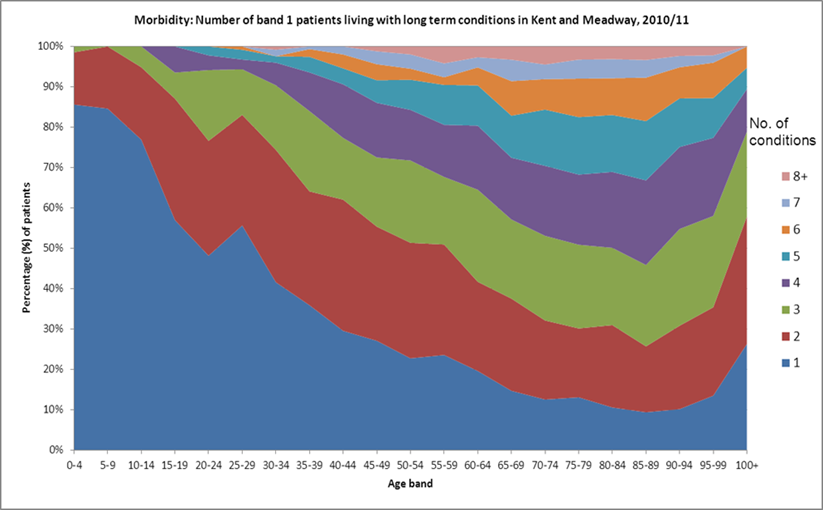 Barnett K, Mercer SW, Norbury M, Watt G, Wyke S, Guthrie B (2012). 'Epidemiology of multimorbidity and implications for health care, research, and medical education: a cross-sectional study'. The Lancet, vol 380, no 9836, pp 37-43
Thanks to Abraham George and the team at Kent Public Health for their illustration of this research in Kent and Medway.
The research challenges the "single-disease framework" which has traditionally been the organizing principle for healthcare.