Proud to Support The Year of Care Long Term Conditions Programme
The NHS in England took on this challenge through the Year of Care Long Term Conditions program which takes a comprehensive, person-centered approach to supporting people living with multiple long term conditions.
At SIMUL8 Healthcare, we have been proud to support the NHS Year of Care Long Term Conditions Programme by developing a simulation which has helped to inform and to describe how healthcare communities across the NHS have been implementing this program so that other communities "Fast Followers", can learn from the experience of the Early Implementers and test the impact of implementing a similar approach in their area.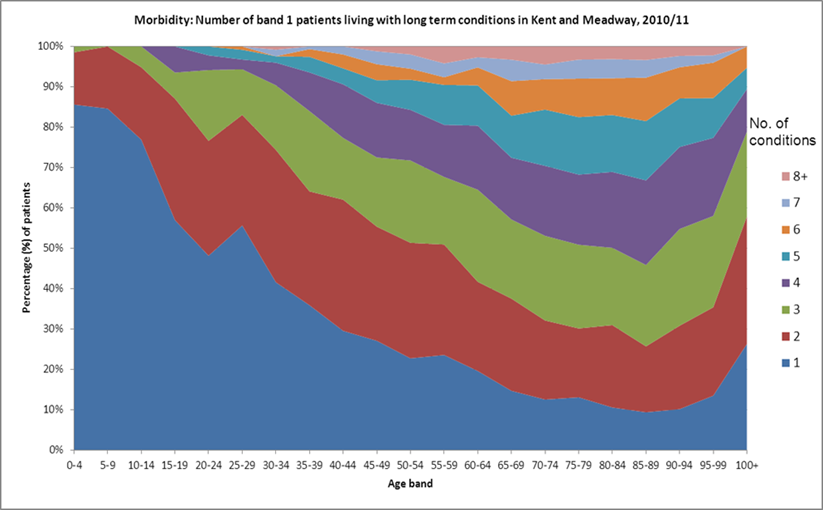 Barnett K, Mercer SW, Norbury M, Watt G, Wyke S, Guthrie B (2012). 'Epidemiology of multimorbidity and implications for health care, research, and medical education: a cross-sectional study'. The Lancet, vol 380, no 9836, pp 37-43
Thanks to Abraham George and the team at Kent Public Health for their illustration of this research in Kent and Medway. The research challenges the "single-disease framework" which has traditionally been the organizing principle for healthcare.